2,500 Estimated number of islands that form a vast and extraordinary network along the 891 km course of Brahmaputra through the state of Assam. Chars or saporisas – as they are called locally, the islands are found along the river from the state's northern border with Arunachal Pradesh to the southwest where the Brahmaputra enters Bangladesh.
2.5 million Estimated number of people live on these chars (islands), comprising 8% the state's population of around 30 million. The chars have one of the highest infant and maternal mortality rates in the state. In the absence of emergency medical services, it takes 4 to 6 hours for a patient from a char to reach a district hospital for treatment.
In the year 2004, local NGO, the Centre for North East Studies and Policy Research (C-NES) launched 'Boat Clinics', or 'Akha' as they are called locally, to provide much-needed medical services to the area, which can only be accessed by boats. The unique initiative focuses on the immunisation of children, women's health, family planning counselling and other basic medical needs of the char communities.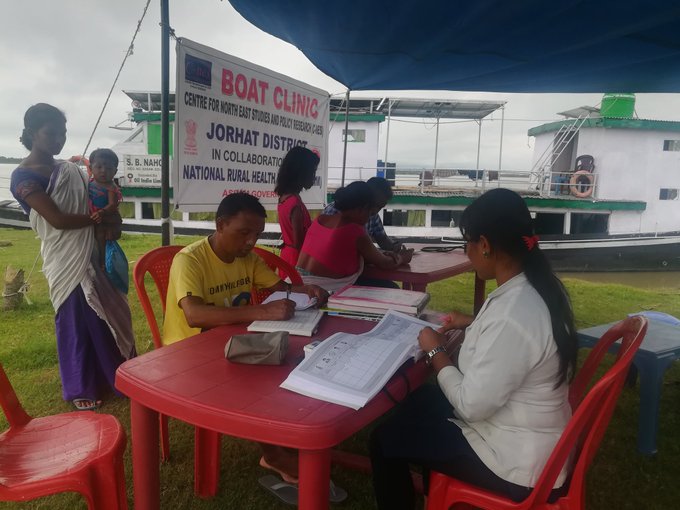 Average staff size is 15 in a Boat Clinic – 2 medical officers, 3 nurses, 1 pharmacist, 1 laboratory technician, 3 community workers and 4 boat crew. The Boat Clinic is also equipped with OPD, mini laboratory, and pharmacies. On average 20,000 people treated for free, in a month. The state government, National Rural Health Mission and UNICEF now fund the initiative that has become a lifeline for the people living on these river islands.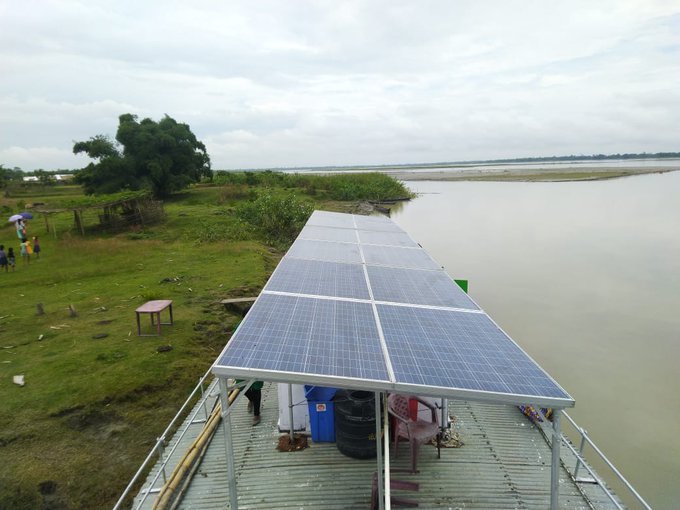 In the year 2006, C-NES signed an agreement with the Bangalore-based SELCO Foundation in order to power the clinics with solar energy. Prior to use of solar power, the boats equipped with medicines and laboratory equipment were running on kerosene powered generators, which led to frequent power interruption. This caused vaccine spoilage, interruption in the use of essential medical and diagnostic devices, and lack of even the most basic lighting and communication for maternal delivery and emergency procedures. 3 lakh lives are saved every year due to the prevention of spoilage of vaccines due to the use of solar power, according to Kakoli Kalita, the Outreach Coordinator of SELCO Foundation while talking to the Sentinel.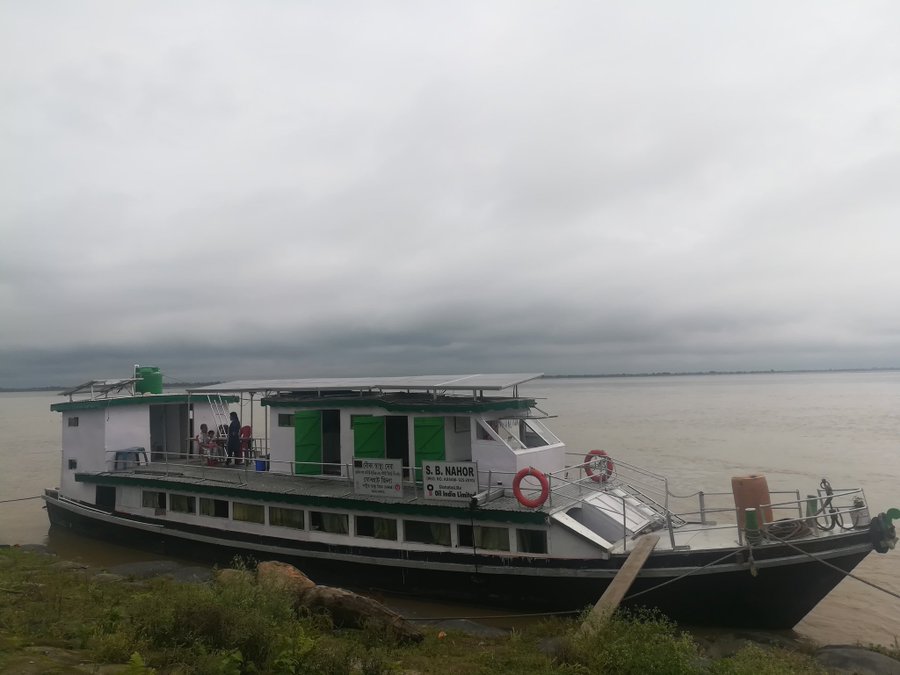 15 Boat Clinics that operate in 13 districts along the Brahmaputra river. Solar system installation through a partnership between C-NES, SELCO Foundation, Envo Business Solution and TATA Trusts. 18 villages have been served by Boat Clinic Tinsukia. The boat reaches out to around 900 people through 4-5 camps per month across these villages, including Amarpur in Sadiya and forest villages like Laika and Dodhiya. The service was launched through a Public-Private Partnership (PPP) with the National Health Mission (NHM), Government of Assam. 25 villages have been serviced by the Dibrugarh Boat Clinic which reaches out to around 8,000 people in villages that include Mesaki, Loukiali, Mohannamukh, Udaipur, Ram Singh, Seraali, Singapur, Charkalia, Bishnupur, Vaishali, Seriali, Sakia, Dhadia Kuli Gaon, Sari Suti Tengabari, Karmi Suk, Kopita, Romai and Aichung.